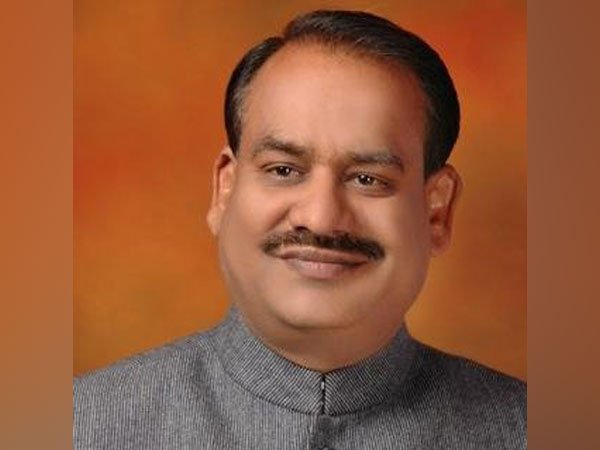 Who is Om Birla next Lok Sabha Speaker All you need to know about India's next Lok Sabha speaker, BJP's Om Birla is set to become Speaker of 17th Lok Sabha on Wednesday (June 19). Birla, who is National Democratic Alliance's candidate for the post, is likely to be elected unopposed as Opposition parties including the Congress have supported his nomination.
Here are things you need to know about Om Birla
Om Birla is an MP from Kota, Rajasthan. He defeated Congress' Ramnarayan Meena by a huge margin of 2.79 lakh votes in Lok Sabha election 2019.
His political career is filled with achievements. He has headed some of the premier organizations of the country.
He has acted as the director of National Coal India Limited and Nehru Yuva Kendra, New Delhi.
Om Birla was born in 1962 in Kota, Rajasthan. 
He started his political journey as a student leader from Gumanpura higher secondary school in 1978.
He went on to join Bharatiya Janata Yuva Morcha (BJYM). He was appointed president of Kota District. Later on he became BJYM's Rajasthan state president, a post he held for 6 consecutive years.
He went on to become national deputy president of BJYM.
Om Birla completed his M Com from Maharishi Dayanand Saraswati University, Ajmer.
Om Birla is known for his dynamism. He has been an MLA from Kota in Rajasthan Legislative Assembly.
Om Birla has also worked as a Parliamentary Secretary for Rajasthan Government, led by Chief Minister Vasundhara Raje from 2003 to 2008.
He received praise for his efforts to provide finanancial help during his work as Parliamentary Secretary. He carries an image of the Messiah of the poor.
He has also served as the Vice Chairman of National Cooperative Consumers' Federation.
When floods hit Kota, Om Birla was actively involved in the rescue effort. He provided shelter homes, medicines and food to flood victims. 
He is married to Amita Birla, who is a Gynecologist in a government hospital in Kota.
Watch Video: