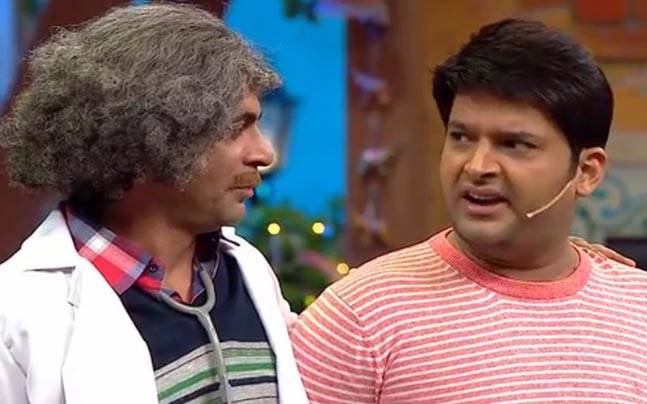 The heated argument between Kapil Sharma and Sunil Grover has now turned into a cold war. The rift between the former co-star is far from over. Recently, the duo made headlines for their Twitter war over Family Time With Kapil Sharma. Now the reports are suggestive that Sunil Grover has teamed up with Preeti Simoes and her sister Neeti for a TV show. They will be doing a cricket-based show with Simoes sisters' production company. This came out to be a shocker for Kapil Sharma's friends.
"Kapil and Preeti parted ways professionally and personally last year. In fact the infamous fight-in-flight between Kapil and Sunil actually started because of a fight between Kapil and Preeti. But that's another story altogether. Kapil had handed over the reins of his life and career to Preeti. She was running the show for him in every way possible until last year. Now Kapil has made a complete and clean break with Preeti. Grover joining hands with the Simoes' sister is a clear indication that the two are now moving their careers on parallel tracks,.And the twain shall never meet.Amen," an insider told skjbollywoodnews.com.
Kapil Sharma recently made a comeback on smallscreen with Family Time With Kapil Sharma. The new show involves comedy with game show. However, this novel concept didn't resonate well with the Kapil Sharma fans. Twitter was full of negative remarks for the Kapil Sharma show, soon after it premiered its first episode. Recent reports are also saying that the comedian is back to his usual antics of cancelling the shoots at the last moment. As per the latest reports, he cancelled the shoots with Hichki actor Rani Mukerji who waited for several hours before Sharma finally called the shooting off.