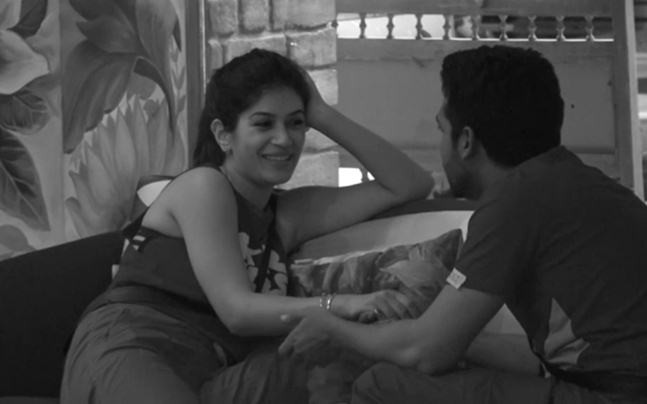 In Bigg Boss 11 Weekend Ka Vaar episode, Salman Khan warned Puneesh Sharma and Bandgi Kalra to stay in their limits. However, it looks like the lovebirds don't wish to pay heed to their host as the duo has been caught talking dirty to one another. In a shocking new video, Puneesh and Bandgi are making us feel uncomfortable all the way. Their adorable love quotient is now turning into something weird, which we don't want to see at all. The video shared by one of the Bigg Boss sources, has now gone viral for all the wrong reasons.
You will be shocked to know that Puneesh is seen asking Bandagi to take off all her clothes while under the sheets in the video. To which, Bandgi tells him that he can't handle the hotness and asks him for more details. 
Well, the video is totally inappropriate and it's quite shocking that the lovebirds dared to do the same thing again despite Salman Khan's warning. "You both are in love and, I understand that sometimes things tend to get out of hand. However, you guys need to be careful as you are on National Television and, even your parents are watching the show", Salman had said on Sunday's elimination episode.
However, instead of following Salman's suggestion, Puneesh and Bandgi are crossing all their limits on Bigg Boss 11. Moreover, Bandgi also slammed her ex-boyfriend Dennis Nagpal on the show but whatever, the duo is doing right now is not justified either.
For more entertainment news and updates, follow our Facebook page