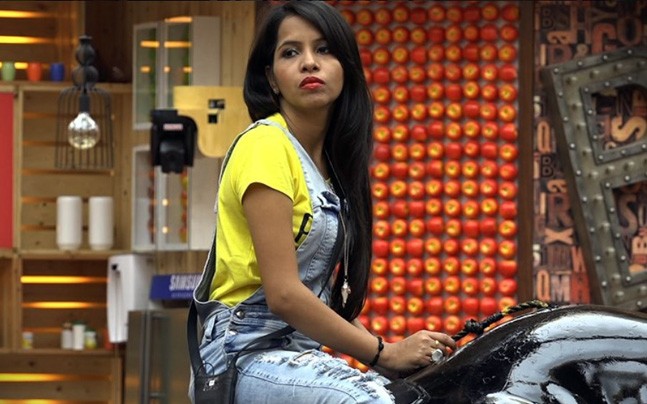 The much-hyped wild card contestant of Bigg Boss 11 Dhinchak Pooja failed to create any sensation in Television. Just after two weeks of her stay at the BB 11 house, the internet sensation was eliminated from the reality show. Dhinchak Pooja aka Pooja Jain raised some attention by rapping with Akash Dadlani and creating a hilarious video featuring all the Bigg Boss contestants. However, that was much about it. But, do you know that after her Bigg Boss 11 elimination, the YouTube sensation fell ill? Yes, Dhinchak Pooja reportedly faced health issues as she was made to sit for 32 interviews post her elimination from Bigg Boss.
"By the end of the interview, her voice was completely gone and she was speaking very slowly. She fell sick and canceled other interviews lined up for the next afternoon," a source close to Colors Channel was quoted as saying to T2 online.
Dhinchak Pooja said that she was targeted soon after she entered the reality show as no one wanted her. In an interview with Indian Express, she also revealed fellow contestants considered her weak and naive and even mocked her. The Selfie Maine Le Li singer said that only Arshi Khan and Akash Dadlani were sweet to her. 
The cringe pop star also expressed her desire to work in Bollywood recently. "Yes, I want to be a part of the Hindi film industry. I would like to try my hands at acting. Let's see what offers come to me", Dhinchak Pooja said.
For more entertainment news and updates, follow our Facebook page