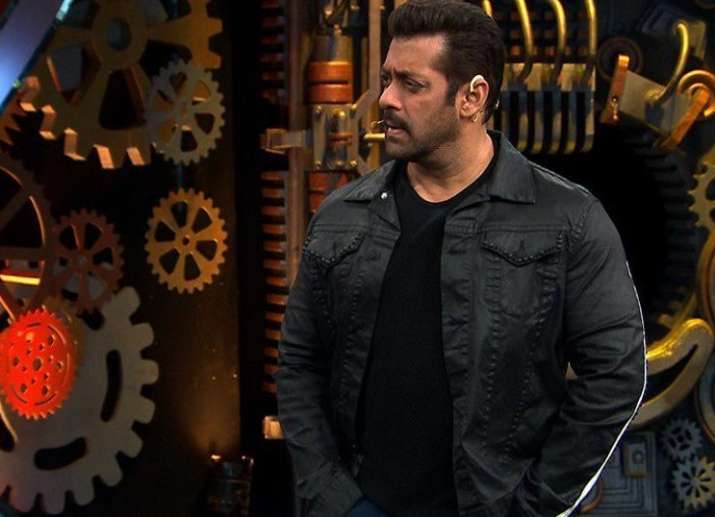 Salman Khan kickstarts the Bigg Boss' Weekend Ka Vaar in his secret chamber, while secretly observing the housemates and their behaviour. He gives a quick highlight of happenings in the house over the week. On the stage, Khan takes turns on each contestants and describe them using a Bollywood movie. He goes on describing Hina Khan as Nargis of Mother India, as she's always the most troubled one in the house. He mocks Shilpa Shinde by calling her Sridevi from movie Sadma. During his interaction with contestants, he mocks Bandgi Kalra and Puneesh Sharma for their brewing romance.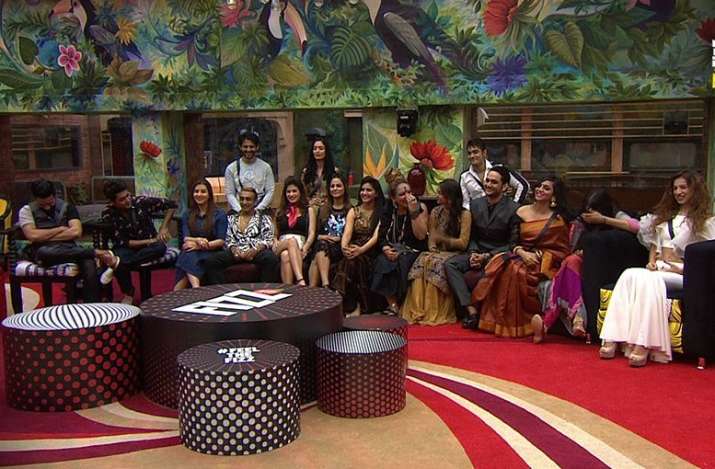 Arshi Khan and Hiten Tejwani on the love seat
Viewers surmised that host Salman Khan would invite Bandgi and Puneesh on the love seat. But the episode took a surprising turn when he asked Arshi and Hiten to sit on the chair. This leaves everybody in the house in splits. Akash Dadlani aka A-cash sings a romantic song for them, which adds to the humour quotient of the episode.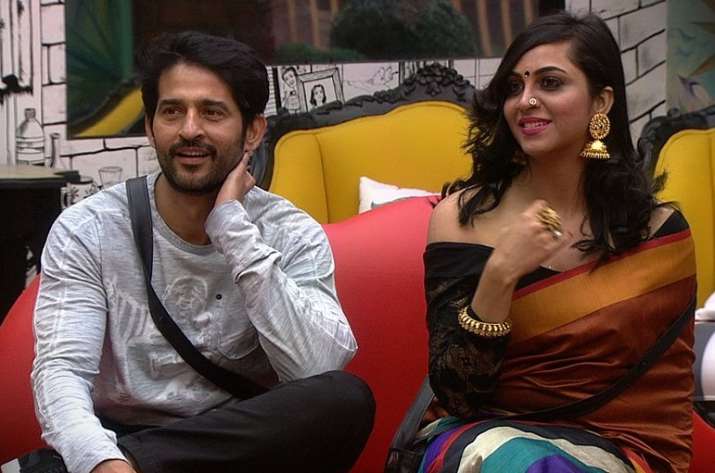 Salman Khan apologises to all the dogs for comparing them to Zubair Khan 
Dabangg Khan takes on the stage and as soon as he starts uttering the apology words, we thought he's going to make an apology to Zubair Khan for his last week's behaviour. But instead, he chose to apologise to all the 'dogs' in the world, as he finds it a disgrace to compare the lovely dogs to Zubair. This surprised the fans, as Zubair Khan last week filed an FIR against Salman Khan for threatening him. But Khan doesn't seem to be in a mood to smoothen things with him. 
Contestants were called in the chamber where they face allegations by housemates 
Arshi Khan is labelled as a 'Naagin' by Salman Khan, to which she happily agrees. Shilpa Shinde is accused to have a flipping character. Arshi blames Shilpa for staging fights with Vikas Gupta to make his stay miserable in the house.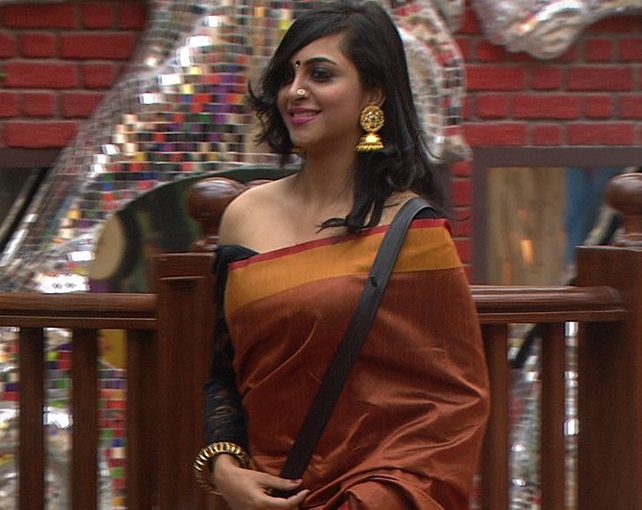 Hina Khan is summoned in the 'Katghara' 
She was the one who faced the most allegations from almost everyone in the house. Benfasha alleges that Hina Khan said that all those who voted for Vikas Gupta for captaincy are weak contenders. Everyone finds her a bit overconfident and carrying her baggage of stardom in the house. Salman Khan thinks that she is not as strong as she portrays herself to be. Whenever she is cornered, she cries. Vikas Gupta alleges that Hina doesn't know how to keep friendships. He recalls the incident when she mocked his sensuality in front of everyone and that too on national television.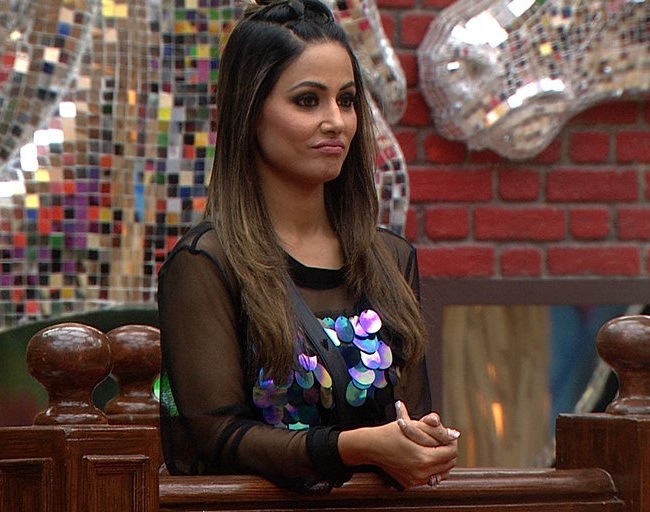 Vikas Gupta, a 'Kaamchor' captain 
Everyone in the house blames Vikas for doing nothing in the house. Vikas, to our surprise, praises Shilpa Shinde for being hard working when it comes to household chores. Vikas blames Hina for instigating Priyank and Zubair, who are now out of the house.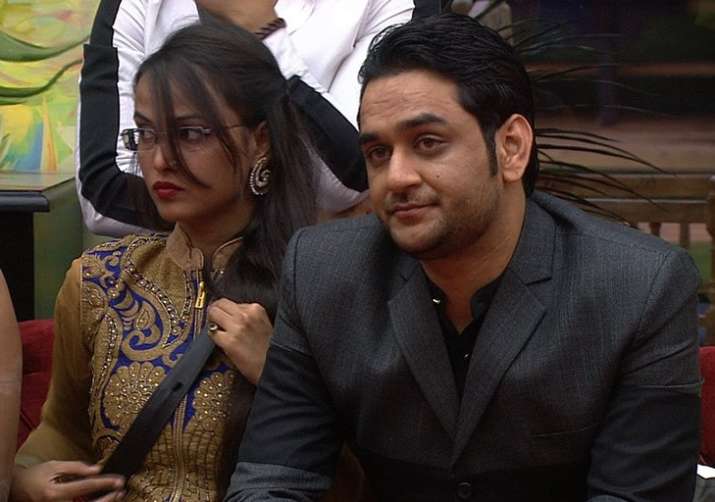 Appy Fizz Caller of the week allegations on Shilpa Shinde 
The Appy Fizz Caller of the week alleged that Shilpa Shinde, who was once after Vikas' life, is now being soft on him. She responds to the allegations by saying that she respects the captain of the house.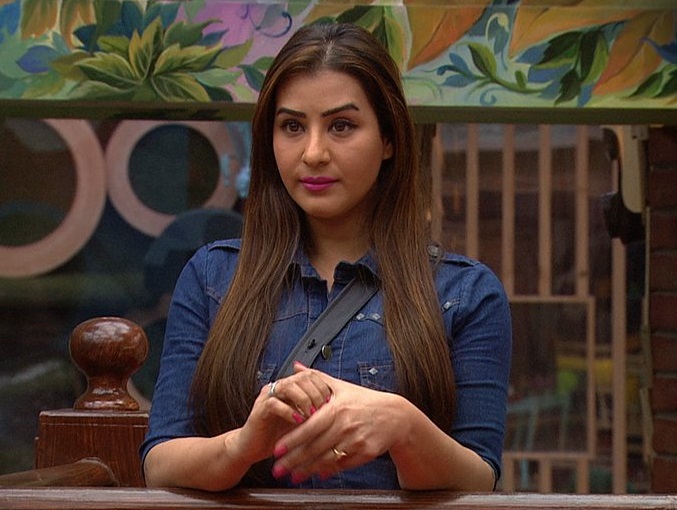 Salman Khan's sex educations lessons for Jyoti Kumari
Host Salman Khan does a responsible thing on the show. He explains in brief the meaning of bisexual, homosexual and heterosexual. Jyoti Kumar in the previous episodes seemed to be confused about sexual preferences of Vikas and Luv. 
Jyoti Kumari or  Sshivani Durga: Who will be evicted tonight? 
Salman Khan announces that Hina Khan, Vikas Gupta and Sapna Choudhary are safe this week. It will be one among Jyoti Kumar and Sshivani Durga who'll be evicted tonight. In tonight's episode, Ravi Dubey and Rithvik Dhanjani will be there in the house for an interaction.