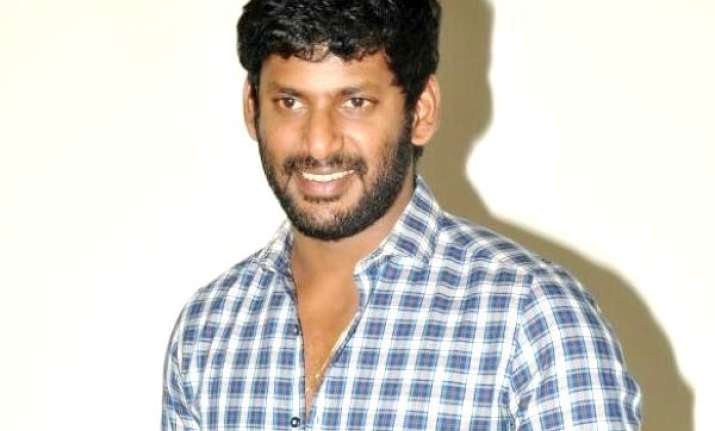 The Income Tax Department officials visited popular Tamil actor Vishal's production house on Monday a day after Vishal spoke against the BJP's national secretary H Raja for watching a pirated version of Mersal online. However, now the officials have come to the forefront and said their visit had nothing to do with the Vijay starrer. It was a routine procedure to check for any TDS violations, the department clarified.
It said the exercise of Tax Deduction at Source to check for violations had been on since the beginning of the current fiscal throughout Tamil Nadu and Puducherry. 
Such inspections had been done "in more than 400 cases in the region" and it was in the same context that the actor's office was inspected yesterday", an official release said. 
The department denied media reports that the inspection was carried out after Vishal alleged that BJP leader H Raja had advocated piracy by watching the movie online, a charge rejected by the latter. 
Vishal, head of the Tamil Film Producers Council and General Secretary of South Indian Artistes' Association, had also demanded an apology from Raja. 
"The income tax department denies that the action taken against the film producer (Vishal Krishna) has anything to do with the film (Mersal). It is clarified that the action was 
taken in routine course on specific information and similar actions are being taken in several other cases," the department said. 
It said that according to the provisions of the Income Tax Act, the TDS amount should be deposited in the government account within seven days from the end of the month of 
deduction. 
The department said it wished to convey to all defaulters that they should comply with the provisions of making correct and proper deduction of tax and remitting the same within the permitted time to avoid any consequential actions. 
(With PTI Inputs)
For more entertainment news and updates, follow our Facebook page