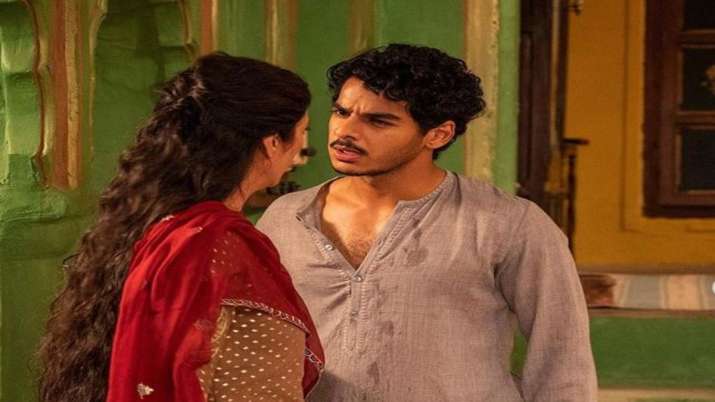 Tabu and Ishaan Khatter starrer period drama, A Suitable Boy has finally landed on Netflix. Set in India of 1951, the series traces the journey of Lata, a passionate literature student, and her meddling mother who wishes to choose her husband. The story takes the audience on a journey with Lata as she explores the excitement of romance and heartache, as three different men try to win her heart.
The show also features Tanya Maniktala, Rasika Dugal, Mahira Kakkar, Ram Kapoor, Gagan Dev Riar, Vivek Gomber, Vivaan Shah, Shahana Goswami, Mikhail Sen, Namit Das, Randeep Hooda, Ranvir Shorey, Vijay Varma, Kulbhushan Kharbanda, Vinay Pathak and Vijay Raaz.
The series has already been aired on the BBC in the UK and Ireland, and is now scheduled to stream for global audiences on October 23, excluding the US, the UK, Ireland, Canada and China. Now, before you switch to your Netflix to binge-watch the 6-episode series, here some of the Twitter reactions which you need to have a quick look at.
Check out the reactions from the Twitter users here:
I read too much gay fan fiction back in the day. So my brain just went
👁👄👁 #ASuitableBoy pic.twitter.com/YBCmIvV7Pc

— girl almighty (@vodkatales) October 23, 2020
Appreciation tweet for Ishaan khatter as maan kapoor ❤️ I had this big smile on my face everytime I saw him on the screen, he played this character so beautifully. I wish people start taking him more seriously. He stole the show for me 🌟#ASuitableBoy pic.twitter.com/E0jx1xXuLp

— 💫 (@kuchnhibasyunhi) October 23, 2020
Watching #ASuitableBoy

Saeeda Begum as just entered to detonate my laptop screen. Tabu. 😍😍🔥 pic.twitter.com/JHaBuyjBHw

— Chaitanya. (@illusionistChai) October 23, 2020
Vikram Seth could foresee the circumstance in 1993 itself and Mira Nair brought it out on the most suitable time ever. @MiraPagliNair #ASuitableBoy

— Umang🌝 (@UmangPancholi3) October 23, 2020
Last night I watched the first two episodes of #ASuitableBoy on Netflix. What the hell is going on! The book is a fav, I re-read it every other year. It's a magnum opus! I wasn't expecting much from the show, but this was plain awful.

— Suvasini Sridharan (@Suvasini1984) October 24, 2020
Couldn't have put the collective disappointment of those who read & loved the book, in better words than @RajaSen #ASuitableBoy is inauthentic, parod-ish & made for Hollywood. Period. #disappointed https://t.co/NqxdrB67vb

— Victory Flower (@VictoryFlower01) October 24, 2020
Who else is watching #ASuitableBoy ? This room! Tabu! ❤️❤️❤️ pic.twitter.com/UFV5Jpd4dA

— Mariellen Ward (@Breathedreamgo) October 24, 2020
What a class and piece of art by @MiraPagliNair
Had binged #ASuitableBoy and honestly it's a time machine.

Thanks for creating the 1951.

— یوسف اختر (@yusuf_akhter) October 23, 2020
Meanwhile, talking about working with Tabu, Ishaan Khatter told IANS, "I knew early on that she could be a part of 'A Suitable Boy'. Mira (Nair) ma'm had told me that it would be Tabu playing the role of Saeeda bai, and she would love to have me play Mann."
He further added,
"I was looking forward to meeting her," he said, adding: "The first time I met her I felt reassured it would be a special experience working with Tabu, because she is not only a fantastic actor and an incredibly gifted performer, but also so easy to have a conversation with."