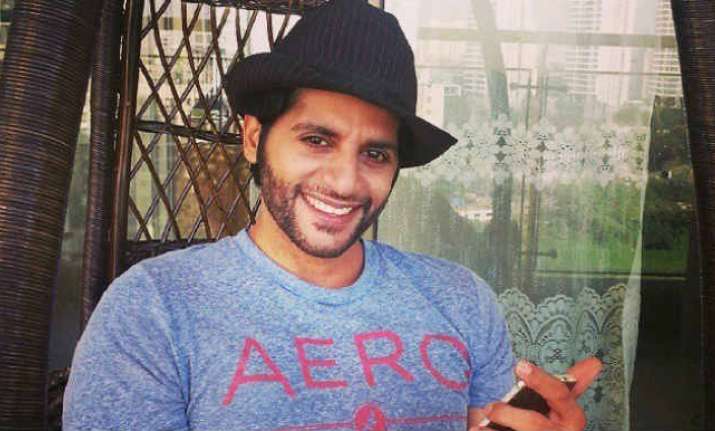 Karanvir Bohra aka Rocky Akhilesh Raheja from 'Naagin 2' met with an accident yesterday morning, while on his way to shoot a song for his upcoming movie 'Hume Tumse Pyaar Kitna.
The actor was on his way to Bhuj to shoot, along with his co-star Priya Bannerjee and his sister, Meenakshi.
Karanvir Bohra and others escaped with just minor injuries, but the 'Naagin 2' actor had to cancel his shoot and got back to Mumbai.
On being asked about the accident, Karan said, "With the grace of God, there are no injuries except for a slight back pain due to the sudden jerk. A speeding truck was coming from the wrong side and we managed to swerve to the right on to the pavement in an attempt to avoid the truck and hit a lamp post. The speed of the car was roughly 90-95 kms/hr, as I had asked my driver to not drive above 100 kms/hr. Maybe for 50 meters we kept driving on the pavement. The car is completely smashed and it's a miracle we survived. We were actually going to shoot just the title track of the movie and that is all that is left for the film to complete."
His upcoming movie is a tribute to Sonia Gandhi and Rajiv Gandhi's love story. The movie is a work of fiction sans a political agenda or an attempt to grab some attention, says Karanvir Bohra on his film.
He will resume working on his film from the next week.