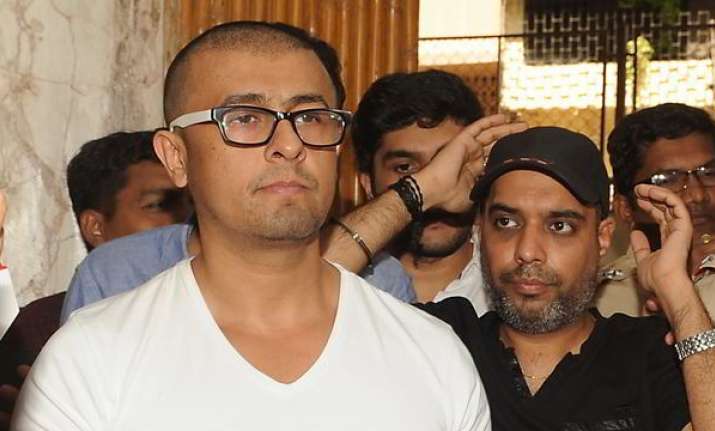 We rant and we troll. Social media is indeed fanning the fire of sensationalism. It is so easy to lead us into mindless debate, waste our time and energy into something that will not get us anything except sensation. Why do we get offended so easily? Be it Katy Perry posting the picture of Goddess Kali without knowing that her "mood" post will earn her the wrath of thousands of Indians. 
On Wednesday, our very own, Sonu Nigam, the Bollywood singer took on a Muslim cleric head-on on Live TV and decided to shave his head in what he felt was the right comeback for the fatwa against him.
Okay, for the uninitiated, the Muslim cleric was upset over Sonu Nigam's tweets where the singer kicked a storm on social media by tweeting about "forced religiousness" in India, which he called "gundagardi". Nigam had expressed outrage at having to wake up by the azaan in the morning.
The 43-year-old singer turned the social media debate into a stunt or a spectacle that people gladly lapped up. He invited the Press to be a part of the audience that feeds on sensationalism and still won't get satiated. 
As expected, Twitter exploded.
Some called him a hero, some said he did the right thing. People hailed his shaving act and patted his back for living up to a maulvi's challenge.
We also saw actor Sonu Soon getting trolled for no fault of his. Just because people were reacting to hashtag #BoycottSonu, the wrong Sonu was getting trolled!
And he became some kind of a nationalist or a hero. So, questioning him is out of question. Today, he slammed a national daily.
Social media has a fixation for sensationalism. What we really need to do is to keep our heads in the middle of sensationalism. Was the uproar caused by the 'tweet' misplaced or the tweet itself was a knee-jerk reaction? 
Disclaimer: Opinions expressed within the article are the personal views of the author and does not reflect the views of India TV.