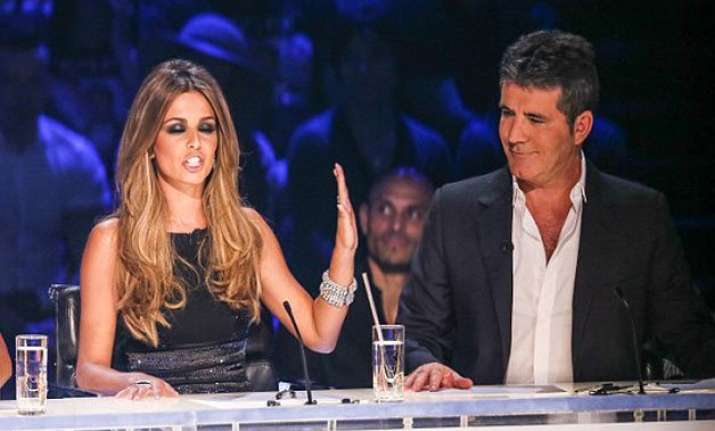 London: "The X Factor" judge Cheryl Fernandez-Versini believes that her co-judge Simon Cowell is a "genius" and loves that he has been picking up new phrases from their fellow judge Rita Ora.

The "I don't care" hitmaker believes she and fellow "The X Factor" judges Ora and Nick Grimshaw are giving the music mogul "energy", as well as teaching him more youthful catchphrases, but they all have a lot of respect for the show's boss, reports femalefirst.co.uk.

"We are giving him energy and teaching him new words. Rita's catchphrase is, 'Mash it up, mash it up, mash it up, boom', and Simon said last night, 'I'm going to mash it up," Cheryl said.

"We all respect him though - he's seen all the changes and had a lot of success. You can't deny the guy is a genius," she added.

She also said that Cowell helps the panel get back to "reality" when they get carried away during filming.

"Nick and Rita are fresh eyes and they have a new way of looking at things. Me and Rita have stood on that stage so we know what they're feeling," she added.

"Grimmy is thinking, will I play this record - which is crucial. And then we've got our old veteran, the mogul himself, guiding us".