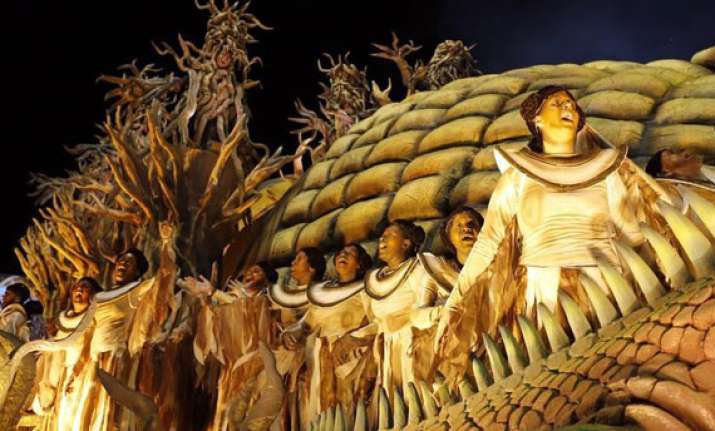 Rio de Janeiro, Feb 14: The Unidos de Vila Isabel samba school was named the winner of the Rio de Janeiro carnival for its attractive and colourful parade highlighting rural life and the customs of the Brazilian interior.
Vila Isabel, which was the last samba school to parade in Rio's Sambadrome in the early hours of Tuesday, obtained 299.7 points out of a maximum score of 300.
It thus beat out the Beija-Flor samba school, which had received a rating of 299.4 for its own parade, by less than half a point.
Despite being the last school to parade, Vila Isabel revved up the crowd with the lyrics and music of its samba as well as with its magnificent floats and costumes making reference to the country's rural residents, their eating habits, beliefs and popular festivals.
Unidos da Tijuca, last year's champion samba school, was in third place this time around with 299.2 points.