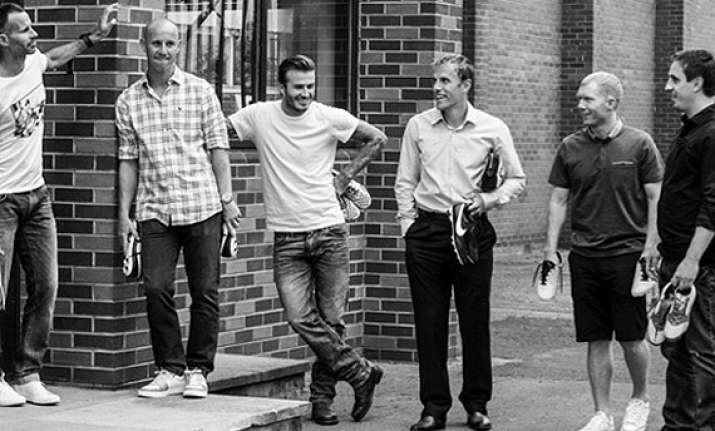 New Delhi: With the FIFA fever on, a documentary "The Class of 92", will revisit the journey of six legendary talented Manchester United footballers.
The docu-drama narrates the rise of David Beckham, Nicky Butt, Ryan Giggs, Paul Scholes, Phil and Gary Neville and it will be beamed Wednesday on entertainment channel Vh1.
The film charts Manchester United's journey from 1992 to the remarkable period of 1999 that saw the European Cup triumph. The film cuts the narrative with the social and cultural changes taking place in Great Britain at the time.
Apart from providing complete access to all the six players, the film also includes interviews with former Manchester United youth coach Eric Harrison, filmmaker Danny Boyle and former Prime Minister Tony Blair.