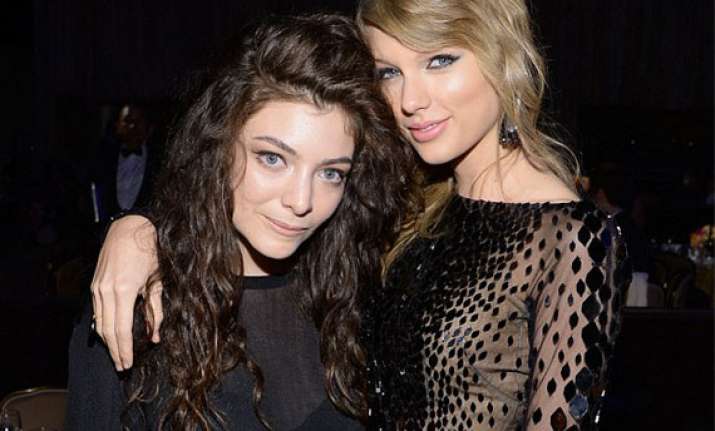 Los Angeles: Singer Lorde has praised Taylor Swift for setting a good example to young girls through her music.
The 17-year-old thinks that she is close to Swift because they both understand the music business, reports contactmusic.com.
''I think there are artists who are really incredible role models and that's something I admire. I feel like Taylor is a really good role model and I think that the girls who listen to her music are so devoted to her, and I think what she's saying is pretty cool. It's empowering," she said.
''If we have the same work problems, we know each other's lives better. It's always good befriending people who do a similar thing," added Lorde.