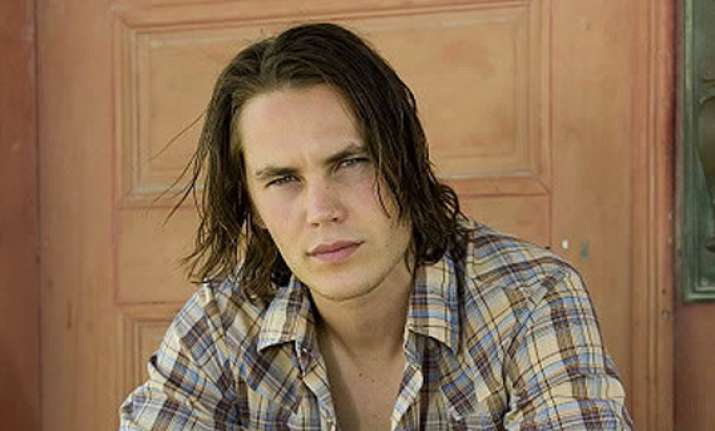 London, Jan 24: The "Friday Night Lights" are far behind him now. These days, if Taylor Kitsch sees something bright on the horizon, chances are it is extra-terrestrial. "That's how I pick my roles," explains the actor.

"'Wait, is there aliens in it? Oh well why am I doing it, why would you call me if there are no aliens in it?' That's basically how it goes."

He's joking but his lead roles, in two big upcoming movies "Battleship" and "John Carter," see him move on from the small town Texas football of small screen "FNL," to the big screen world of sci-fi.

First up is Disney's interpretation of the Edgar Rice Burroughs' novel, released in March.

"John Carter" sees Kitsch play the former military captain of the title, who is transported to Mars, a planet being torn apart by war.

It's directed by Andrew Stanton, of "Finding Nemo," and "WALL-E" fame - who is helming his first live action movie.

Carter gets caught up in the conflicts, and jumps into battle with a sword, loin cloth and plenty of muscles.

Stanton insisted Kitsch did his homework before, so he was fully mentally and physically prepared: "It's the most boring diet you could think of, really, it was four months before and seven month during so an eleven month regiment with that. Good times. And then the stuff of training at 4.30 in the morning before you go to work, and then training for the four months before as well. And then during the day you're training as well before takes and stuff," he says.

But it was portraying Carter's feelings that really drained him: "Some of the action, you know, sometimes you're fighting air and they put in everything else in post (production) but I'd say the emotion is probably the toughest thing, especially, it's quite heavy some of the stuff he goes through."

After that it's the turn of Peter Berg's "Battleship."

Loosely based on the classic naval combat game from Hasbro, it sees five ships take on five other ships from a different planet. Kitsch says he really enjoyed his collaboration with Berg on his role, Alex Harper - who is at the heart of the story.

There are still aliens and this time, instead of a dusty planet, there's also a lot of ocean. The actor says he found his sea legs pretty quickly and spent an enormous amount of time in the water.

"A few weeks on the water shooting just because... so many variables come into play obviously time consuming, you're always fighting the light - apparently - when you're shooting outside so there's that. But it looks, it's seamless the way they've done it."

"Battleship" reaches U.K. theaters April 13th before hitting the U.S. in May.

It also stars Liam Neeson, Alexander Skarsgard and features Rihanna in her movie debut.