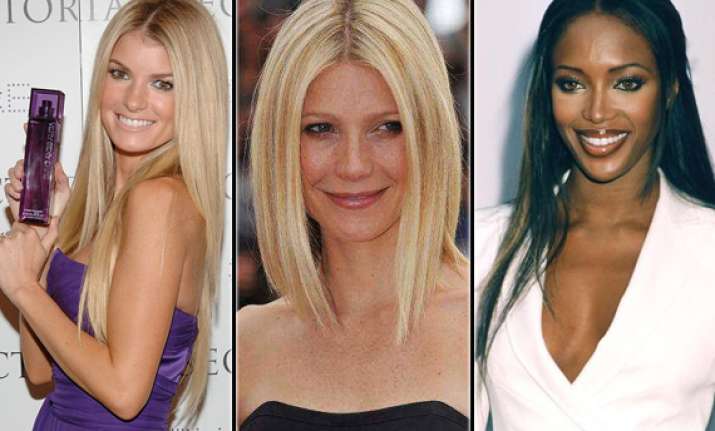 London, Jan 3: As 2012 dawns, many stars can look back on the last year as a time when they moved beyond their usual work - several well known faces promoted side-projects and got involved in charity events.

Academy Award winner Gwyneth Paltrow turned her talents to cooking in 2011.

She brought out a cook book called "My Father's Daughter," as homage to her late father, director Bruce Paltrow.

"I got the idea to write a cookbook few years ago. You know because I've been cooking forever and I'm the cook for all my friends and my family. It came out of friends saying, 'How do you make that gravy?'" said Paltrow.

Actor Rachel Bilson jumped at the chance to star in a three-part short film series directed by legendary designer Karl Lagerfeld in 2011, for Magnum ice cream.

"You know what I was like I'm working with Karl Lagerfeld, I don't care, I could be doing something like really ridiculous and in like a big clown suit, it wouldn't matter," said Bilson.

Since making her name on the TV show "The OC," Bilson has become known for her sense of style.

Lagerfeld described Bilson as "great."

"She can play with her face without even saying one word. It was an easy job," he said.

Victoria's Secret model and Harley-Davidson spokesperson Marisa Miller aimed to get more women riding motorcycles in 2011.

Miller worked with the brand to promote female ridership in May.

2011 also saw stars do their bit for charity.

Supermodel Naomi Campbell held another Fashion For Relief catwalk show - this time at the Cannes Film Festival.

Strutting their stuff on the catwalk were actresses Jane Fonda and Rosario Dawson to name but a few.

Lanvin, Valentino, Sonia Rykiel and Jean Paul Gaultier were among scores of labels that donated gowns to the show.

Stars and fashion industry heavyweights such as Ivana Trump, Pucci's Peter Dundas and Japan Vogue editor Anna Della Russo were in attendance.

The star-studded event raised money for the Japanese Red Cross.

Campbell's Fashion for Relief charity staged its first show in 2005 and since then it has raised 4.5 million pounds ($7.2 million).