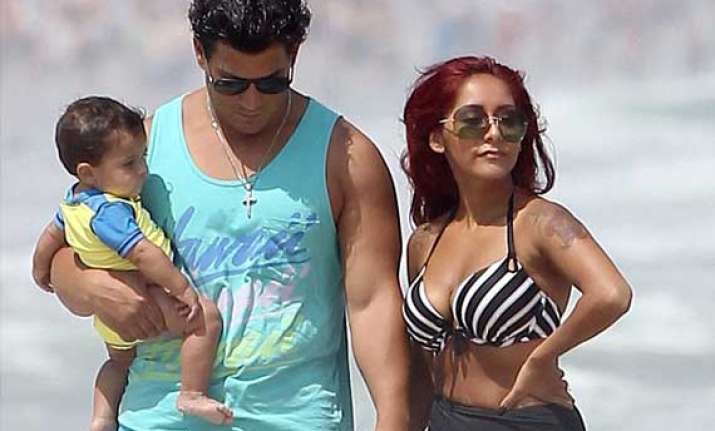 Los Angeles: Reality TV star Snooki's fiance Jionni LaValle is afraid that she might cheat on him as she is getting too much attention from other men.
LaValle is scared that someone will steal her away even before he gets a chance to walk her down the aisle, reports showbizspy.com.
"Her career is really taking off. She's been getting calls about starring in her own sitcom, and her agents are receiving scripts from movie producers," a source said.
The source further said that Snooki always finds reasons to delay their wedding date when LaValle asks her to pick one.
"Now she wants to hold off until the house they are building is complete. It's always something," the source said.
"Jionni is terrified of losing her. He's showering her with gifts of expensive jewellery, flowers and sexy lingerie. He's desperate for her to set a wedding date before some other guy steals her away. His big fear is that she'll fall for a young Hollywood star who's hunkier and wealthier than he is," the source added.
Snooki and LaValle got engaged in March 2012.