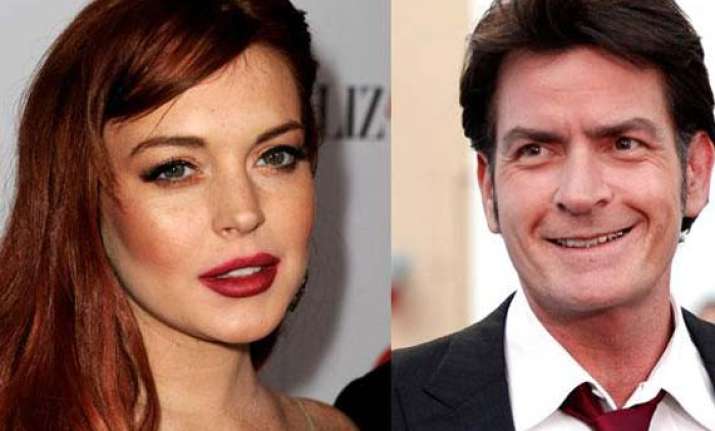 Los Angeles, Nov 26: Actor Charlie Sheen showed off his generosity when he reportedly paid "Scary Movie 5" co-star Lindsay Lohan's tax bill worth 100,000 pounds.
The actors became close friends after shooting for the movie and talked about almost everything under the sun. After getting to know about Lohan's tax issues he offered to pay the outstanding amount of her tax bills , reports tmz.com.
Initially, Lohan denied taking the favour but later accepted it when her business head received a cheque of 100,00 pounds from Sheen.
Directed by Malcolm D. Lee "Scary Movie 5" the movie has an ensemble cast like Terry Crews, Ashley Tisdale, Jerry O'Connell, and Kate Walsh. It is expected to release next year.