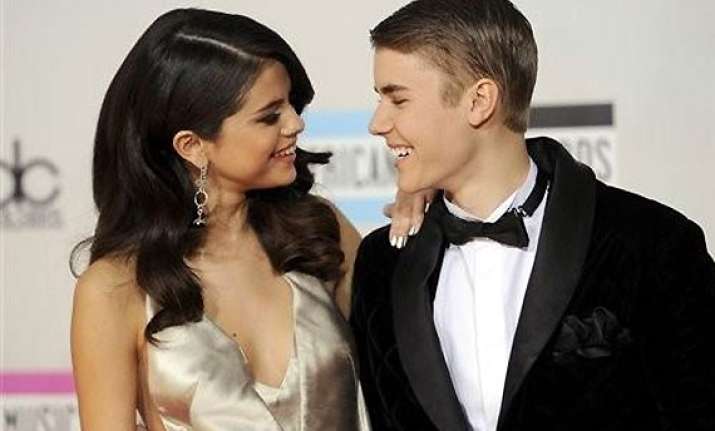 Los Angeles: Selena Gomez's company reportedly has a positive influence on troubled singer Justin Bieber.
Gomez's grandfather Ricardo said that she is trusted to be a good influence on the 20-year-old, who was arrested for driving under the influence last year. They are no longer dating, but they still hang out, reports contactmusic.com.
"She was telling us that she didn't want to be with him because of what he was doing, that he was getting into drugs and it was something she doesn't like.
"They still go out. We worry, not just because of their relationship, we hate to see him in trouble," said Ricardo.
The 21-year-old is trying to put Bieber on the right track.
"The agents say it is good for her to be next to him, keep him out of the bad habits. They say she has been a positive influence for him. She's doing all she can to get him on the track," added Ricardo.