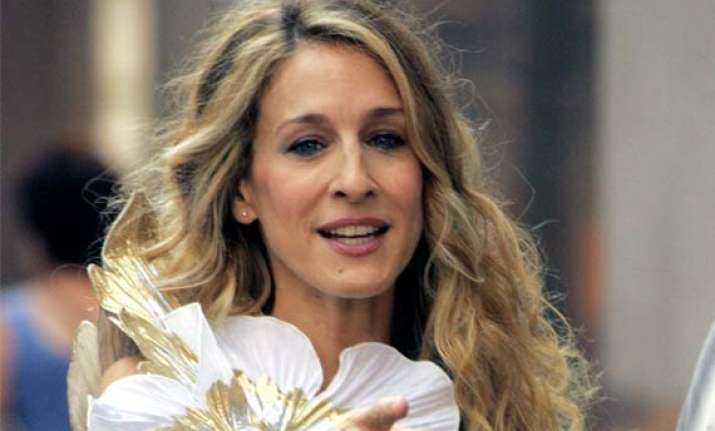 New York: Actress Sarah Jessica Parker has come under fire from a homeowners association here after she staged a photoshoot for her shoe line on the steps of the house that featured in her hit TV show "Sex And The City".
 
The property on Perry Street in Manhattan is frequently visited by fans, who wish to see where Parker's character Carrie Bradshaw lived, and the owners have erected signs in a bid to keep them off the steps.
 
Parker returned to the building earlier this month to stage a photoshoot for her footwear brand, placing the shoes on the steps and posting pictures of them on her Instagram.com page.
 
However, the stunt has infuriated the local homeowners association, who claim the actress failed to obtain proper permission to gain access to the steps, reports contactmusic.com.
 
Gerald Banu, president of the Perry Street Association, said: "I heard about the shoot. They didn't get the permission from the owner. The situation with 'SATC' visitors is still very intense.
 
"People who live here get upset that the sidewalks are constantly jammed... The only thing I could suggest to her is that when they write the next script, please have Carrie move to a new address."