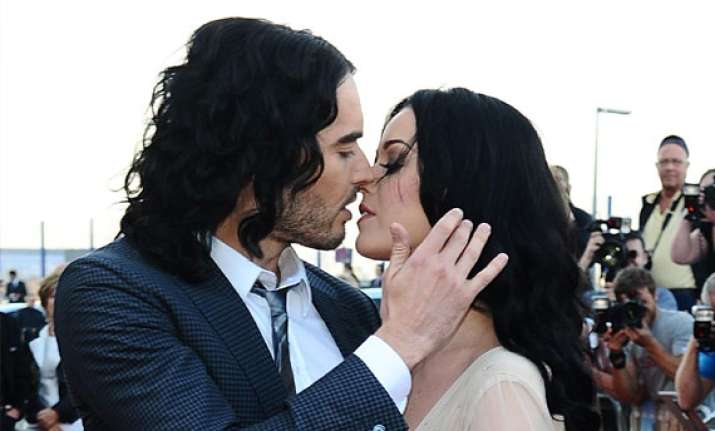 New Delhi, Aug 7: English comedian Russell Brand who is quite outspoken and freely discusses his sexual adventures, has lately been time joking about his sex life with ex-wife Katy Perry.
According to reports, Russell during a comedy show in London this week took a dig at Katy Perry. He joked about how he considered becoming a monk after he split from Katy.
He was quoted saying, "When I got divorced, I considered becoming a monk. When you're a monk, you're not allowed to have sex with anyone. When you're married, it's one person. That's one more than a monk. It's not that different. I'd be having sex thinking, 'Think of anyone, anyone else."
Katy are you listening?