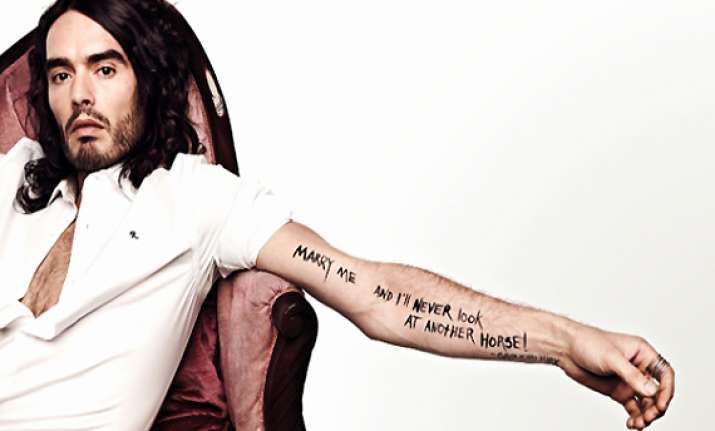 London, June 24: British comedian Russell Brand says he is ready to get married and settle down again.
The 38-year-old, was married to singer Katy Perry for 11 months before parting ways in 2011.
"I would like to marry again and have a family. I am looking for my future wife," mirror.co.uk quoted Brand as saying.
Brand also has a list of qualities he wants in his life partner.
"I hope she's kind and sweet and sexually adventurous. I don't ask for much, do I," he said.
Brand is said to be dating heiress Alessandra Balazs.