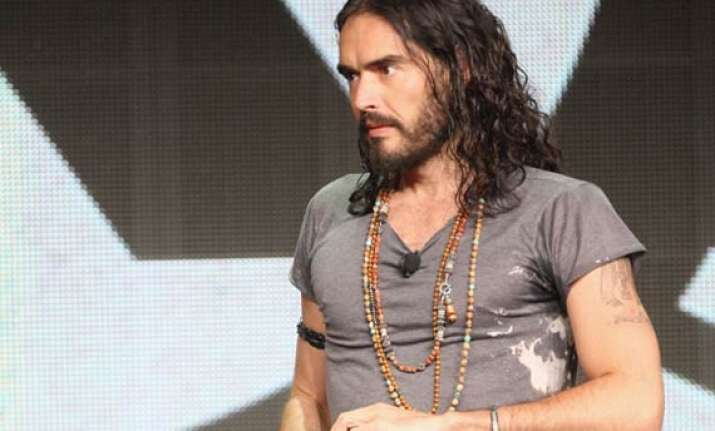 London: Comedian Russell Brand will feature in a documentary titled "Brand The Film", about himself.
The comedian and actor granted a film company access to his work and personal life for the past five years and now the footage is being turned into a feature-length film, reports mirror.co.uk.
The documentary is currently in post-production and is due to come out next year.
It will focus on Brand's "spiritual and biographical" journey from comedian to a film star and to his current status as a budding political activist, culminating in his Messiah Complex show.
His marriage to pop star Katy Perry in October 2010 and subsequent split in December 2011 will also feature prominently in the movie.