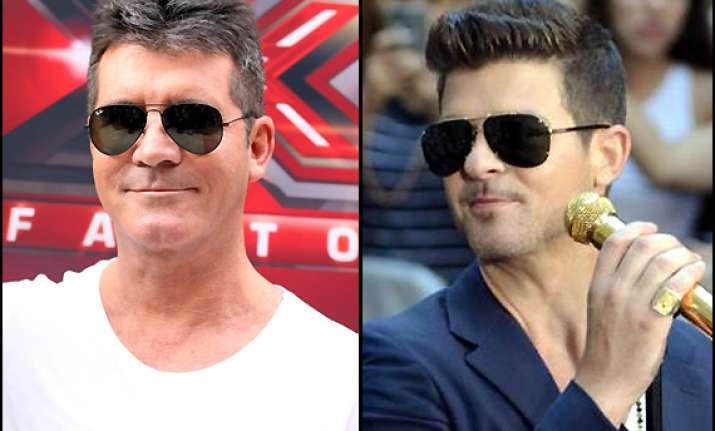 Los Angeles: Singer-songwriter Robin Thicke says people regularly mistake him for music mogul Simon Cowell.
The 36-year-old singer says people often get confused as he and Cowell have similar hairstyles, reports femalefirst.co.uk.
"I went through a hippy phase when I started out in music and said I would not cut my hair until I heard my song played on the radio. Now I do get called Simon Cowell because of my hair," Thicke said.