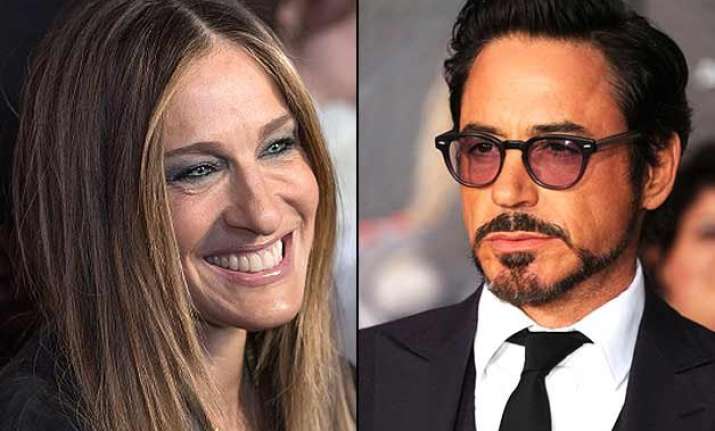 Downey Jr. reunites with Sarah Jessica
New York
: Actor Robert Downey Jr. says he caught up with his former girlfriend
Sarah Jessica Parker
here.
The actor opened up in an interview with host Howard Stern on Tuesday about the meeting and how Parker, who dated the star for seven years before breaking up in 1991, had impressed him, reports aceshowbiz.com.
"You know how life goes and so many things happen, particularly when you're looking at the back nine and you're not a kid anymore. You go, 'You know, this trip to New York, as opposed to just doing what's required of me. I wanna check in with someone I shared a big part of my life with and say 'hi'," said Robert Downey Jr.
The "Iron Man" star said that he met Parker and her husband Matthew Broderick at the couple's apartment.
"Private stuff aside, we were able to spend some time together and it was really cool. I went over to her place and then we went down the street (to have dinner)," he said.
Parker has a son and twin daughters with husband Broderick, while Downey Jr. has two daughters from his marriage to Susan Downey. He also has a son from his marriage to singer Deborah Falconer.