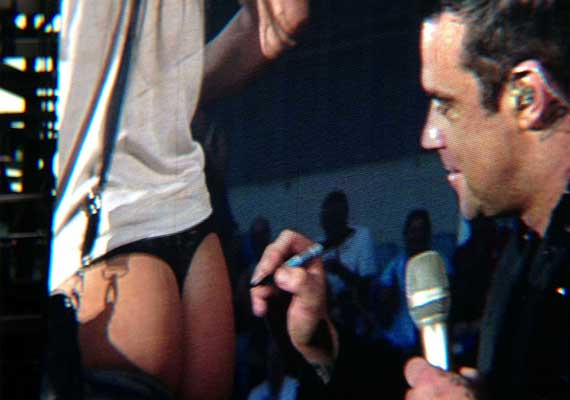 London, July 24: Singer Robbie Williams has signed a fan's butt after he spotted her poster, which begged him for his signature.
The poster by the fan, whose name is Lone Martinsen, read: "Please sign my butt so I can tattoo it."
The 39-year-old singer then pulled her up on the stage, while he was performing to a crowd of 65,000 fans as part of his "Take The Crown" tour, and obliged her, reports femalefirst.co.uk.