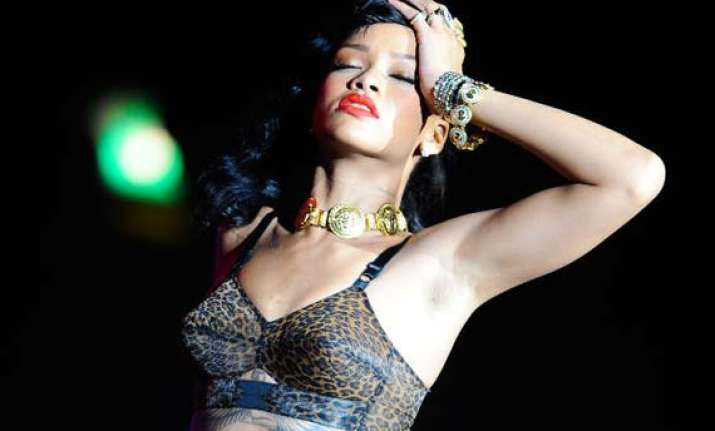 London, Nov 21: Singer Rihanna surprised her fans by groping her bust as she performed here during her 777 tour.
She wowed fans at the 2,000-capacity Kentish Town Forum, flashing her body in a leopard-print top.
Rihanna put on a typically sensual display, cupping her bust as she struck a seductive pose in shades and cheekily grabbing her crotch at another point, reports thesun.co.uk.
She also showed her playful side, sticking out her tongue midway through one number and poking out her bum at the audience.
Her gig in London, the sixth on her seven-date, seven-country, seven-day tour, was held on the day her seventh album "Unapologetic" hit shelves.
Rihanna teamed her wild brassiere with a baggy jacket and matching trousers - both adorned with pictures of a woman's hand clutching a suspicious looking cigarette.