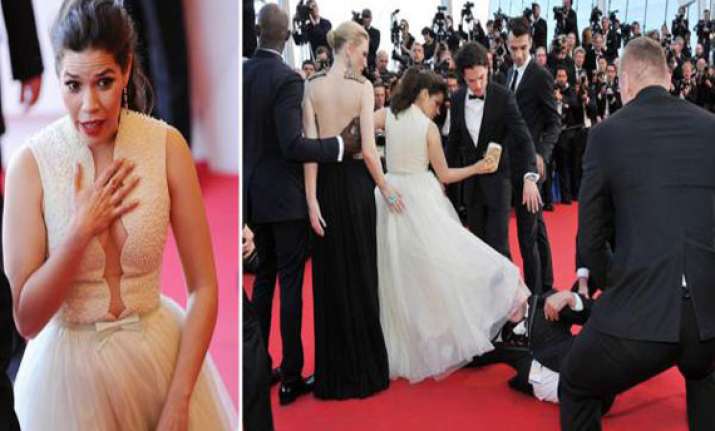 New Delhi: Hollywood star America Ferrera was left shaken after a notorious Ukrainian prankster crawled under her dress as she walked down the red carpet.
The actress was posing for photos with her How to Train Your Dragon 2 castmates, including Cate Blanchett, Kit Harington, and Djimon Hounsou, while no fewer than four men tried to pull the prankster — by the legs! — from beneath Ferrera's white Georges Hobieka dress.
But the drama doesn't seem to have bothered Ferrera, who was seen pictured with guests after the premier and later told The Hollywood Reporter that she was "over it".
Co-star Blanchett earlier said that red carpet events had left her feeling like "merchandise".
The Ukrainian prankster has targeted red carpet events in the past. In 2012, he attempted to kiss Will Smith on the lips, and gave awkward waist-height hugs to Leonardo DiCaprio and Bradley Cooper.