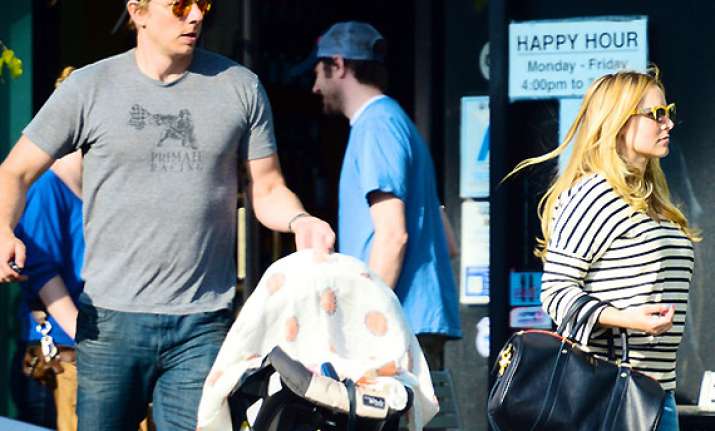 Los Angeles, Aug 1: Actress Kristen Bell feels it is not difficult to manage personal and professional life if one is not fanatic about being on the top.
Bell gave birth to daughter Lincoln in March, and she says that her baby girl will always be on top of her priority, reports femalefirst.co.uk.
"I still want a career. Lincoln will always be number one, but I think if you can cut that obsessiveness, then you can work and be a good mother and wife," Redbook magazine quoted Bell as saying.
However, Bell admits that she misses Lincoln a lot when they are not together.
"I can't look at her pictures today, because it hurts my feelings. I start wondering what she's thinking, like 'Where's the girl with the blonde hair and the b**bs?'," she said.