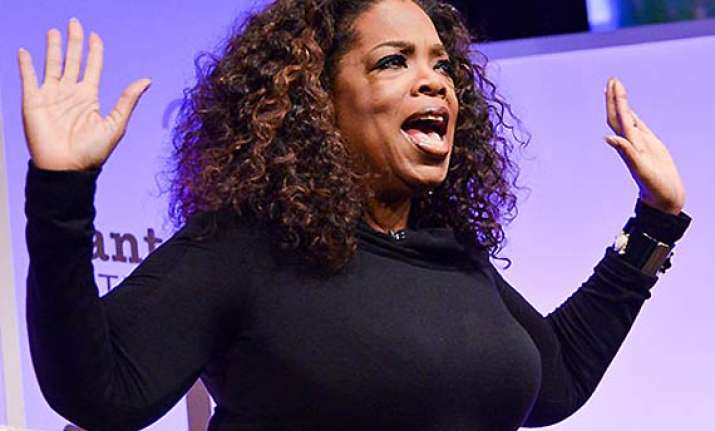 Los Angeles: Chat show host Oprah Winfrey showed off some dancing moves while accepting an award at the Santa Barbara International Film Festival recently.
The 60-year-old was honoured with Montecito Award for her work in Lee Daniels' "The Butler" and her contribution to the entertainment industry at the event, which took place Feb 5.
Bruno Mars' song "Treasure" was playing in the background when Winfrey was making her way to the stage. Winfrey, who turned sixty last month, could not help dancing a little to the catchy tune, reports aceshowbiz.com.
The audience at the Arlington Theatre at Santa Barbara in California, cheered for her as Winfrey danced and shimmied all the way to her chair.