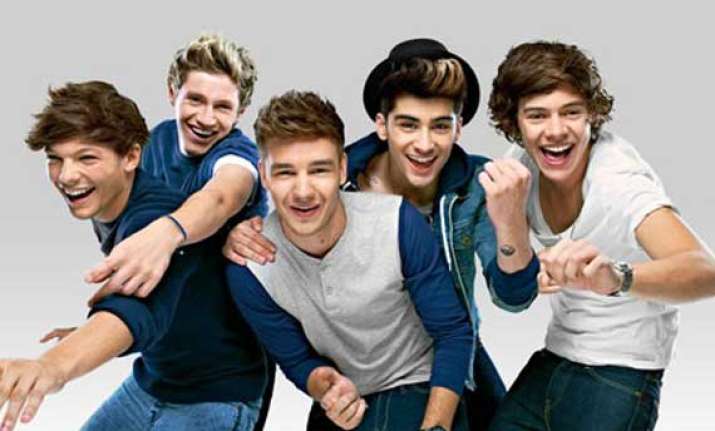 London: Band members of One Direction are reportedly considering suing a condom brand for introducing a new range called 'One Erection - Up All Night' using their references. Their management team is worried that the unofficial merchandise could tarnish the musicians' talents.
The bandmates -- Niall Horan, Zayn Malik, Liam Payne, Harry Styles and Louis Tomlinson -- had turned down a substantial amount of money to licence and brand their own condoms.
The US company has used the band's references to sell the products.
"The boys heard about the condoms and found them hilarious. They even joked about buying a few packets for a laugh. But their management team aren't seeing the funny side," dailystar.co.uk quoted a source as saying.
"They are considering bringing in lawyers to stop them from shamefully exploiting the band to sell condoms. It's only a small US online firm so management weren't too concerned at first but they are still worried the range damages the group's image.
"What makes it worse is One Direction have turned down various big-bucks offers to bring out their own official range. So, they aren't happy someone else is cashing in on their sex-symbol status," added the source.