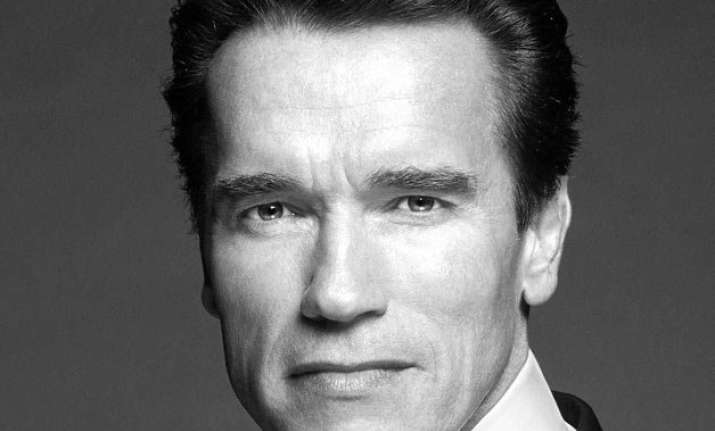 Los Angeles: Actor Arnold Schwarzenegger regrets the end of his marriage, but says he has no desire to alter his "mistakes and failures."
Asked if he'd do anything differently if he could go back in time, he said: "I don't know if I would change anything. I'd leave it alone, even with the mistakes I made." 
The 'Terminator Genisys' actor separated from Maria Shriver - the mother of his kids Katherine, 25, Christina, 23, Patrick, 21, and 17-year-old Christopher - in 2011 after he confessed that he had fathered a son, Joseph, now 17, with their housekeeper Mildred Baena. 
"Overall - even with the failures - my life has been blessed and I am a happy person and I wouldn't change my life with anyone else's," he said, reports mirror.co.uk. 
Instead, Arnold - who is now dating Heather Milligan - tries to learn from his mistakes.
"I've learned to be positive; and to get up and make sure that you undo as much of the damage that you can and that you think twice before you make mistakes. And think about what effect they have on other people," he added. 
And the "Expendables 3" actor is thankful he now has a "wonderful" relationship with his ex-wife.
"Now I have a wonderful relationship with Maria. There are no fights. We talk all the time on the phone," he said. 
"We are responsible parents and we know the only way it works is if we work together and that is going really well."
The actor stars in "Terminator Genisys" - the fifth instalment in the "Terminator" series - alongside Emilia Clarke, Jason Clarke and Jai Courtney. The film opens in the future, making the audience part of a relentless race through various time zones along with the Terminators. 
The film will hit the screens in India on July 3.