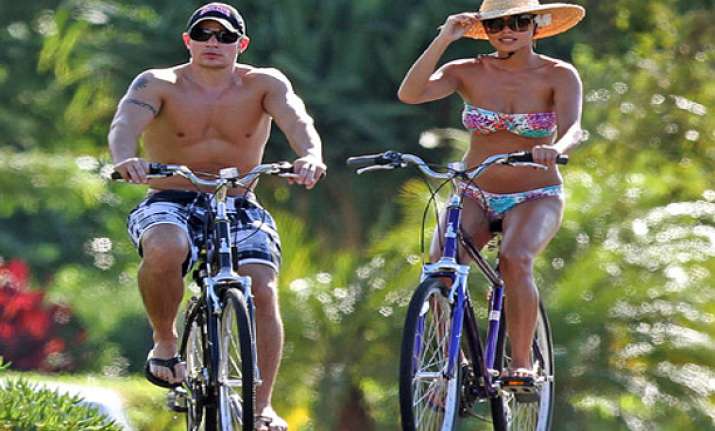 Los Angeles: "Nick and I are incredibly excited to share the news that we are expecting a baby boy.
We can't wait to meet him soon!," the 31-year-old mom-to-be wrote on her website. Back in March, Vanessa revealed to a fan on Twitter that she was hoping to have a boy.
"I'm excited either way! But I always wanted a boy first. Just a healthy baby," she wrote.
The 'Wipeout' hostess and her 38-year-old husband, whom she married in July 2011, just recently celebrated their pregnancy by going on a babymoon at the end of May to Jade Mountain in St Lucia.
Vanessa posted a gorgeous photo Tuesday that Nick took on the trip of her pregnant bikini body. She asked her pregnant Twitter followers to share their baby bump photos too and said, "Let's embrace our changing bodies!"