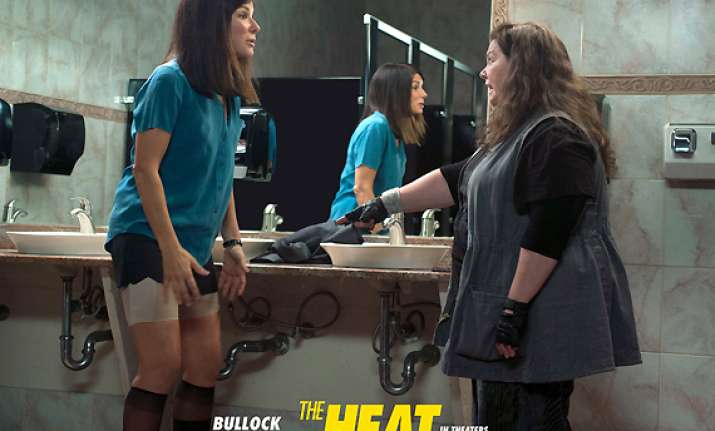 Film: "The Heat";

Cast:
Sandra Bullock, Melissa McCarthy, Demian Bachir, Dan Bakkedahl, Bill Burr, Jane Curtin, Taran Killam, Michael McDonald, Joey McIntyre and Michael Rappaport,
Director:
Paul Feig;
Rating:
**
This one is a vodka shot! You gulp it down in one go and you wait to realise that it has hit your funny bone.
Conventionally speaking, the buddy cop movie is the domain of men. The formula here is nothing new. You have seen it many times before, but the pairing of Sandra Bullock and Melissa McCarthy is what makes you warm up to "The Heat".