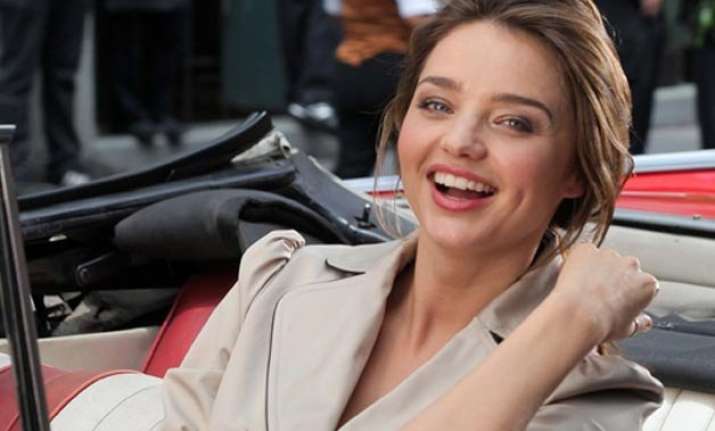 Los Angeles: Miranda Kerr has taken to social media platform to share a topless photograh of herself, and she has even discussed the effects of detoxification on skin in a detailed promotional post for brand Kora Organics.
The former Victoria's Secret wore just a pair of animal print bikini bottoms as she covered her modesty with a strategically placed arm across her chest. Kerr accessorised her look with a smile and just a few bracelets around her wrist, reports dailymail.co.uk.
In the image that she shared on Instagram, Kerr gave her fans and customers some advice from switching from non-organic to organic skincare.
"When you move from a non-organic range to a certified organic one, your skin will need to process any remaining chemicals from your old skincare! We recommend drinking plenty of water to support your detoxification," she wrote.