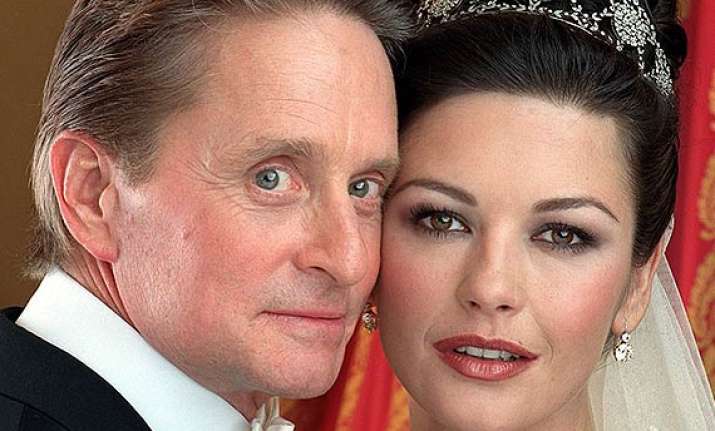 Los Angeles: Hollywood actors Michael Douglas and Catherine Zeta-Jones were spotted dining together earlier this week at NYY Steak in Manhattan and looked happy together.
The couple was seen holding hands as they arrived for a dinner meeting with a business associate Tuesday. They took a break to work on their marriage, this August, and now have been taking steps towards reconciling, reports people.com.
The 69-year-old introduced the 44-year-old Zeta-Jones as his wife. They both were smiling and seemed very happy, said a source.
The couple sipped wine and had a seafood platter, dry-aged steaks, including the restaurant's signature steak bacon, in a private vault room.