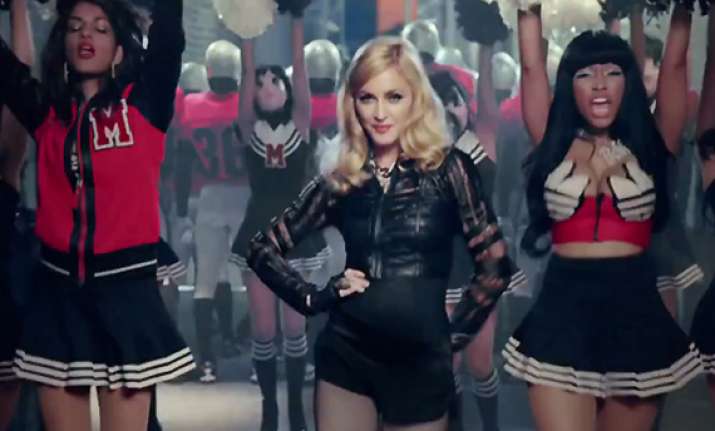 London, Feb 4: Interscope Records released Madonna's newest music video on Friday, two days before she's set to perform at halftime of the Super Bowl.

"Give Me All Your Luvin" opens with text splashed on a brick wall:

"Fans can make you famous, a contract can make you rich,
the press can make you a superstar, but only luv can make you a player."

Madonna then emerges from a door wearing a trench coat and pushing a baby stroller as she walks through a group of cheerleaders chanting: "L-U-V, Madonna!"

There's a football theme throughout, with players holding umbrelllas for the Material Girl as she dances through the rain.

Rapper Nicki Minaj pops up at the end, wearing the same lace outfit as Madonna and spitting a short verse.

Madonna's halftime performance at the Super Bowl on Sunday, 5 February is expected to reach a television audience of more than 100 million people worldwide.