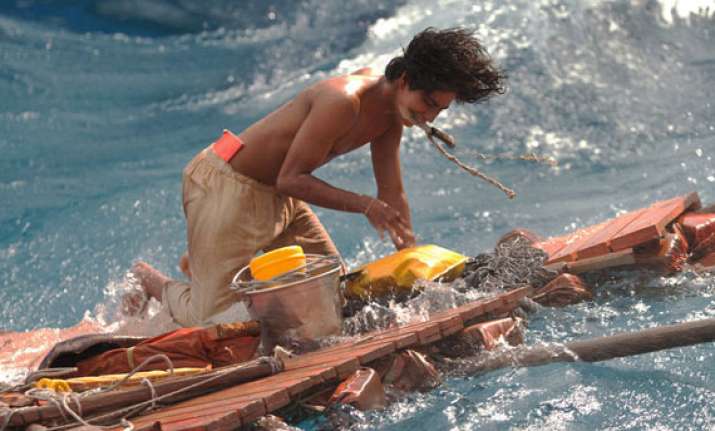 Los Angeles, Feb 25: The Indian flavour was predominant at the 85th Academy Awards, when "Life of Pi", widely shot in India with Indian actors, won the maximum awards, including the best director's trophy for Ang Lee, who not only thanked his Indian crew but also wowed everyone by saying 'Namaste'.
Another India link was "Lincoln", a historical drama about the last few months of 16th US President Abraham Lincoln, which has been co-produced by Indian business tycoon Anil Ambani's Reliance Entertainment and DreamWorks.
However, India's only hope - vocalist Bombay Jayashri - lost the award in the best original song category.


List of the 85th annual Academy Award winners announced Sunday in Los Angeles:
--------
1.    Directing: Ang Lee, "Life of Pi."
2.    Cinematography: "Life of Pi."
3.    Original Score: "Life of Pi," Mychael Danna.
4.    Visual Effects: "Life of Pi."
5.    Best Picture: "Argo."
6.    Actor: Daniel Day-Lewis, "Lincoln."
7.    Actress: Jennifer Lawrence, "Silver Linings Playbook."