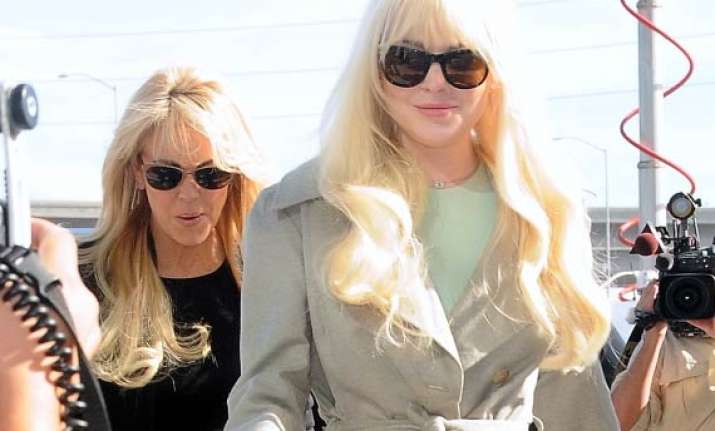 Los Angeles: Troubled actress Lindsay Lohan has defended her mother Dina, saying she has never been a party girl.
The "Mean Girls" star has been battling with drug and alcohol addiction, and many pointed out that her mother Dina was the reason behind her troubled ways.
During an interview on US talk show "Watch What Happens Live", Lindsay defended her mother, who was booked for Driving While Intoxicated and speeding in September 2013, reports contactmusic.com.
"My mum doesn't drink. That's (Dina's hardcore partying) never been true. It's really interesting how people perceive it and what gets told, because if anything, she's gone out with me because I've forced her to come out with me," she added.
"It's just a security blanket. The trust in there. I have a cool mom. And she had me at a very young age. Thank god for that though because she's my best friend," she added.