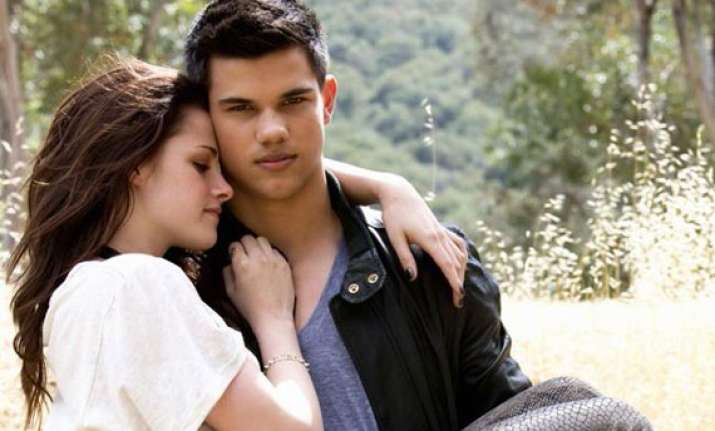 Los Angeles, Feb 13: Actor Taylor Lautner celebrated his 21st birthday with his "Twilight Saga" co-actor Kristen Stewart at a low-key bash in a bowling alley here.
The birthday celebration Saturday was also attended by Ashley Benson and Arnold Schwarzenegger's son Patrick.
They together snacked on pizza, sliders, chips and guacamole, and listened to music as they bowled together in a private area at Lucky Strike, reports femalefirst.co.uk.
According to a source, Kristen, 22, arrived later than the most of the other guests. She showed up after midnight with a small group of friends, wearing a backwards cap, ripped T-shirt, leggings and Converse shoes.
She was reportedly being really sweet to the birthday boy and joined in as the group sang him "Happy Birthday" before leaving around 1.30 a.m.
Lautner, who turned 21 Monday, was on his best behaviour at the bash and also did not drink.