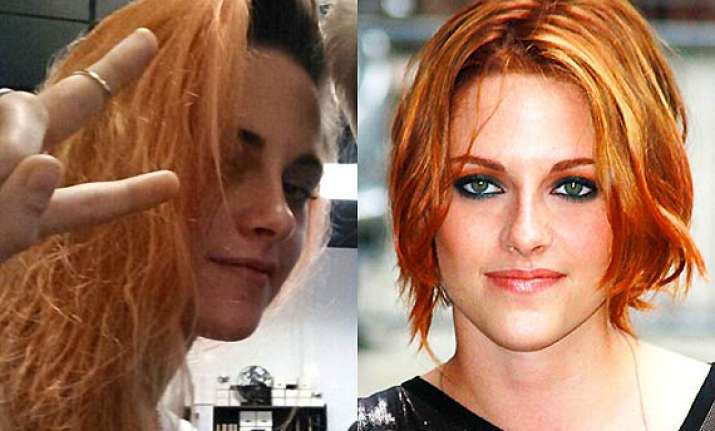 Los Angeles: "Twilight" star Kristen Stewart has dyed her glossy chocolate locks for a tangerine tone for her new role in actioner "American Ultra".
The 23-year-old actress went for the colour change at Maison de Cheveux in New Orleans. A photograph of her new look was shared on the salon's Instagram account Friday, reports contactmusic.com.
The salon accompanied the photograph with the caption: "Kristen Stewart getting her hair ready for a new role!"
Meanwhile, Stewart has been busy planning her 24th birthday celebrations, which will take place Wednesday.