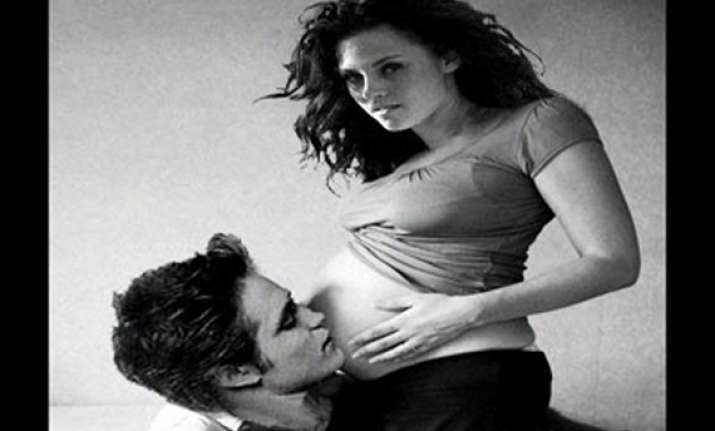 London, Nov 27: After the significantly publicized ``break up'', the Twilight fame couple, Kristern Stewart and Robert Pattinson, are reportedly waiting for their first child.
The 22-year old, Kristen Stewart was accused of incorrigibly cheating on Pattinson with her director Rupert Sanders. But subsequent to their patch up in September, the duo now has their young one on the way.
According to OK magazine, the couple wants to up bring their kid in England and already has some sumptuous planning done for their nursling.
It is also professed that Stewart desires to walk down the aisle before the baby is born and has been supplicating Pattinson to marry.