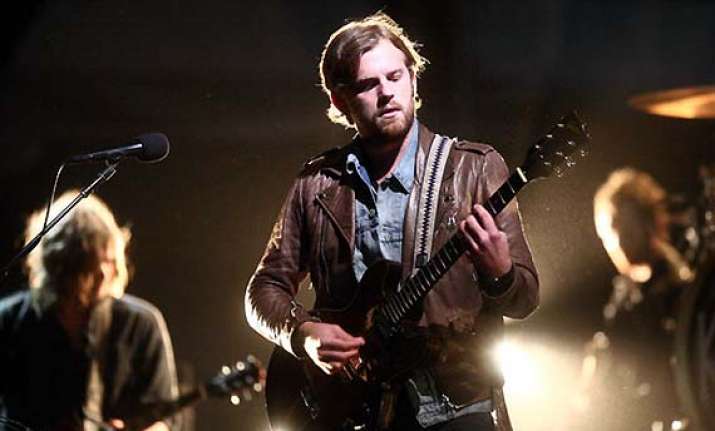 Los Angeles: Rock band Kings of Leon has decided to call off two more concerts on their Mechanical Bull tour as their injured drummer Nathan Followill needs time to recover.
The band, also consisting of Caleb Followill, Jared Followill and Matthew Followill, made the announcement in a statement saying that Nathan, who got injured in an accident earlier this month, has been ordered to rest, reports aceshowbiz.com.
"After further evaluation, a doctor has ordered drummer Nathan Followill to remain on rest for one more week. The drummer has been on strict doctor's orders to rest over the past two weeks in order to recover from an injury sustained in a tour bus accident earlier this month," the statement read.
The drummer has also expressed his disappointment over the cancellations.
"I'm so bummed 2 have 2 cancel more shows but I need to be fully recovered before I get back. So sorry to the fans & thanks 4 understanding," he tweeted.
He broke his ribs when Kings of Leon's tour bus got involved in the accident occurring after their show in Boston. The band subsequently canceled several tour dates in order to give the drummer time to recover.
After a two-week break, the group was supposed to continue their tour Thursday in New Jersey. The gig, along with another show scheduled for Friday in Pittsburgh, has now been axed.
They are expected to play the Budweiser Made in America Festival in Philadelphia Sunday.