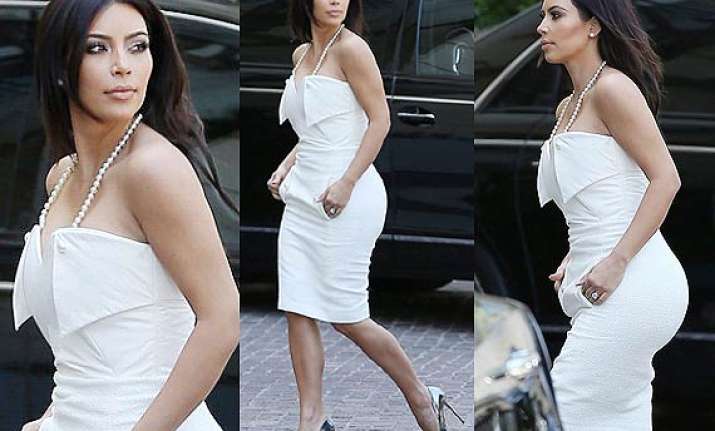 Kim Kardashian put on a white dress in Beverly Hills, but it wasn't to marry Kanye West ... It was just for her bridal shower.
Her wedding with Kanye West is one of the most talked about thing these days and she knows very well how to grab media attention.
Kim Kardashian's wedding with her beau Kanye West has become a high profile event. Kim and Kanye are keeping their wedding preparations secret but their wedding invitation leaked yesterday.
Before the lavish wedding in Paris, Kim had a beautiful bridal shower. The reality show star stepped out in a strapless white dress at the Peninsula hotel in Beverly Hills where she attended her Paris themed bridal shower. Kim was looking alluring in her white ensemble.