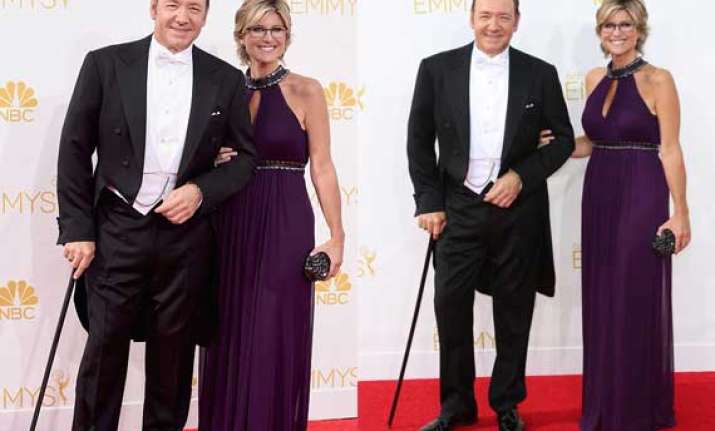 Los Angeles:  Actor Kevin Spacey, who injured himself while playing tennis, walks with the help of a cane.
The Hollywood actor sparked fears for his health when he limped along the red carpet at the Emmy Awards Monday night with a crutch. 
Spacey hurt his leg during a tennis game two days before the big awards show, reports contactmusic.com. 
"The cane wasn't actually planned. Two days ago on the tennis court, I strained my hamstring in racing for a drop shot - which I got, by the way! It was the winning point, so at least there's that," he told Entertainment Tonight.