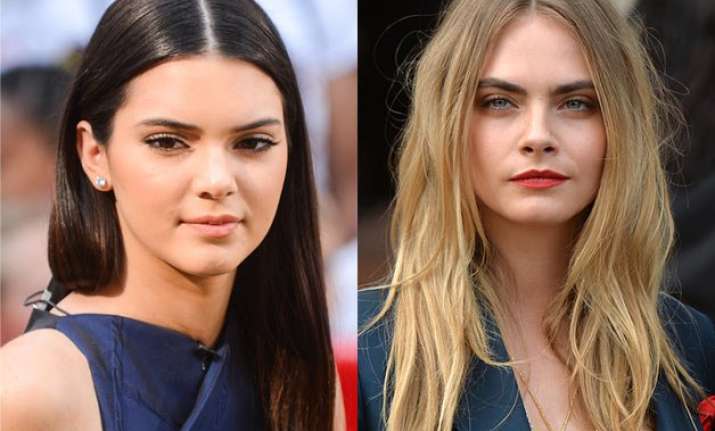 Los Angeles: Models Kendall Jenner and Cara Delevingne are reportedly considering a joint reality TV show.
The models are reportedly both interested in teaming up for the series that would document their successful careers, reports femalefirst.co.uk.
"Kendall and Cara both think doing the show would be a blast. It's been pitched as 'The Simple Life' for a new generation, except with two of the world's most popular supermodels.
"They'd be giving the cameras an all-access pass to their fabulous lifestyles, from who they're dating to their careers," Life & Style magazine quoted a source as saying.
Producers also think that "Keeping Up with the Kardashians' star and Delevinge, who are close friends, will create a lot of mischief all over the world.
"Cara is known for getting into trouble, which would make for great TV," the source added.