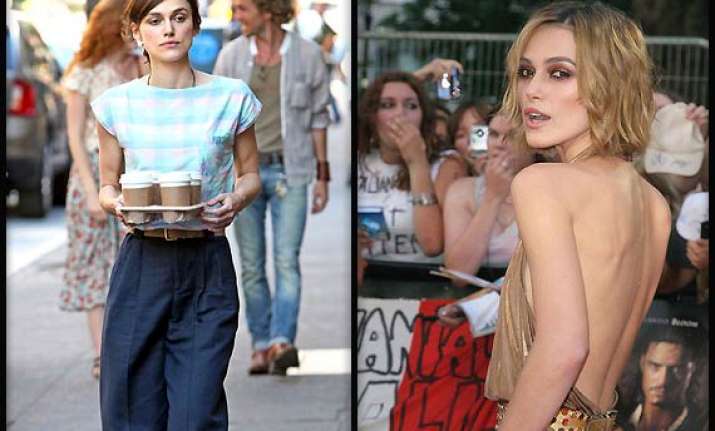 Los Angeles: Actress Keira Knightley says she never pays much attention to clothes or make-up.
The 29-year-old is often hailed as one of the most iconic British beauties, with her chiseled cheekbones and famous pout, but the only time she dwells on her appearance is when it prevents her from landing film roles.
"I never even think about beauty. Supposedly being pretty is a double-edged sword: your look gets you certain roles, but disqualifies you from others. That's the way the industry goes," contactmusic.com quoted her as saying.
Knightley, who is married to The Klaxons musician James Righton, claims was a tomboy when she was growing up and never even wore a skirt or showed any interest in make-up until she was 14.
"I used to be a tomboy... I didn't even wear a dress or a skirt until I was 14. Then I started to experiment with make-up when as soon as I was allowed to, because it was fun to change your appearance when you're a teen," she said.
"Later on, you want to be seductive for people in general and for boys sometimes too," she added.