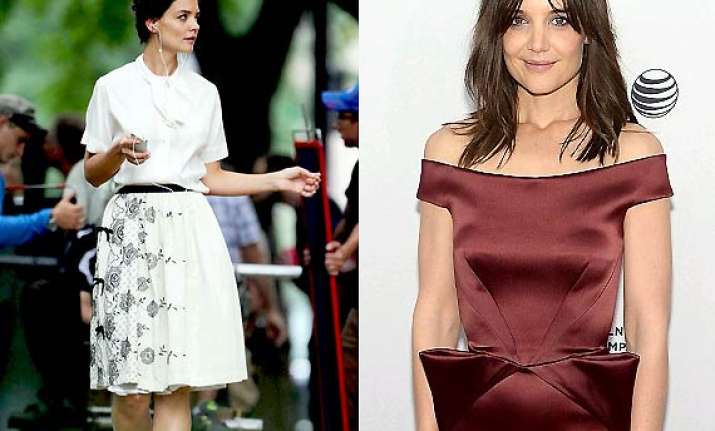 Los Angeles: Actress Katie Holmes, who plays a vigilante preschool teacher in her new movie "Miss Meadows", "loved" her role as she enjoys doing strong female characters on the big screen.
"Miss Meadows" released Monday in the US.
"I loved playing this character because she had great manners and an innocence to her, but she also took care of business. I am such a fan of strong female characters so it was great to play this one," showbizspy.com quoted her as saying.
Holmes, who raises daughter Suri with ex-husband and actor Tom Cruise, opened up about her role as a mother.
"I think the basics are very important. The No. 1 thing is making sure my child feels loved. And good about herself. And that what she does and who she is is special and should be celebrated," she said.
"And my mom always said, no one loves you like your mother. Children are exposed to so much more than we were. I think all of our experiences bring us to a greater understanding of ourselves and help us realize what is most important.
"I love strong women and I love being inspired by people who fight for what they believe in and hard work and are creative. And have integrity," she added.