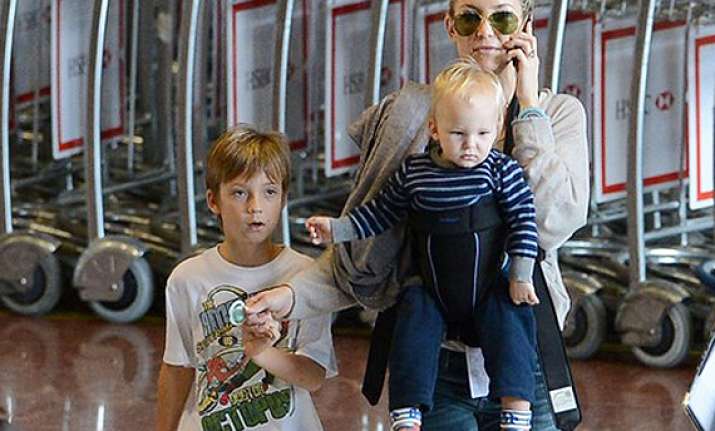 Los Angeles: Actress Kate Hudson says her biggest luxury in life is spending quality time with her children.
The "Bride Wars" star, who has two-year-old son Bingham with her fiancé Matt Bellamy, and 10-year-old Ryder with her ex-husband and musician Chris Robinson, savours every moment she spends at home with her kids, reports femalefirst.co.uk.
Asked what her biggest luxury was, Hudson said: "Time at home to be with my kids. I travel so much that that's a big one. And when I am at home, time to sit alone with myself for a few minutes, just be quiet and refocus my energies. That's very important to me."
Her own parents, Goldie Hawn and Bill Hudson, divorced when she was just 18 months old, and the actress has always looked to Hawn's long-term partner Kurt Russell, who she calls 'Pa', as a father figure.
Brand has taken on a very hands-on role with Hudson's children and the 35-year-old star can't get over what a "cool grandad" he is.
"You have to work on it. My parents are a great help. They live close by so they'll come over and take them for breakfast, which is great - the kids see their grandparents and I get my moment alone," she said.
"My Pa is a revelation. When my brothers Oliver and Wyatt and I were growing up, he was a real tough, strong dad - he was loving and affectionate, but he was also really strict. With his grandchildren, he's the exact opposite.
"He spoils them about everything from food to staying up late. He loves being the cool grandad."