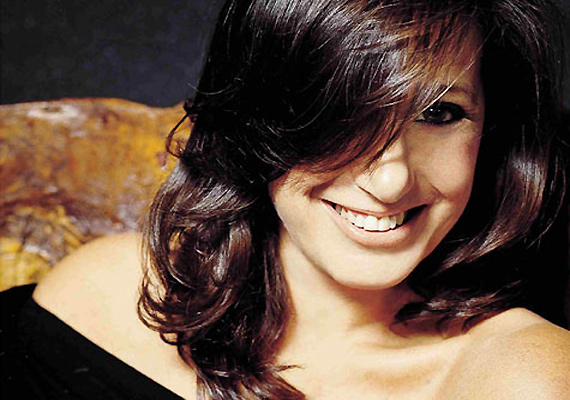 New York, Feb 14: Donna Karan makes every outfit she designs for a strong, confident woman, and for fall, that woman is comfortable enough in her own skin to wear heavily tailored menswear looks.

Her runway show, held Monday on Day 5 of New York Fashion Week, featured tailcoats and top hats, done on a skewed scale by milliner Stephen Jones. The opening look for her signature label was a gray-and-black pinstripe jacket with a crisp white taffeta bodysuit—Karan's signature piece—that was fashioned to look like a button-down shirt.

She also offered long coats with strong shoulders and lapel collars, and a riding jacket paired with pinstripe mohair pants.

Skirts and dresses were mostly long with sharp-cut knife pleats for movement. Tops were mostly slim and tailored with nothing frilly, not even when she added sparkle.

When she got to the finale, however, Karan was fully in touch with her feminine side, sending down a red-hot scarlet-colored, stretch-satin evening gown.

There was a hint of a retro 1920s gangster vibe in both the masculine and feminine silhouettes, especially the accessories including oxfords and spat booties.

"How do you define a woman?" she asked in her notes. "Someone who carries the world on her shoulder. She's never an either/or. She's always and."

Donna Karan's namesake line is her top-tier designer collection, more expensive and luxurious than her younger, contemporary DKNY label.