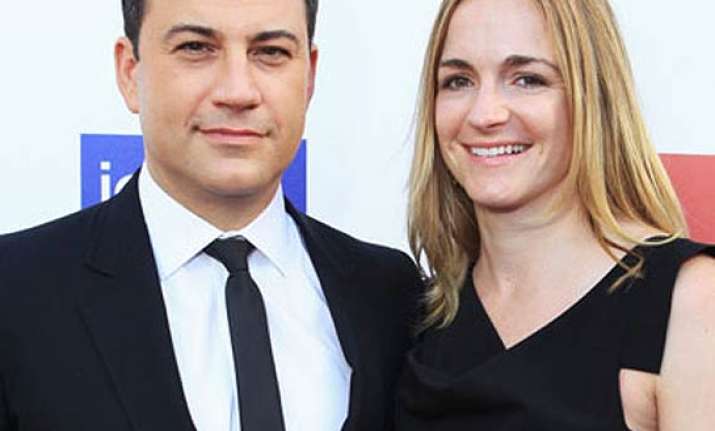 Los Angeles: Chat show host Jimmy Kimmel says he is set to become a father for the third time.
This will be Kimmel's first child with wife Molly McNearney.
He made the announcement on an episode of "The Ellen DeGeneres Show", reports femalefirst.co.uk.
"I'm having a baby...wait I want to finish...No, I decided to have the first one with my wife. We got married in July and, you know, it's interesting. It's disgusting the way babies are made," he said on the show.
The funnyman married McNearney in July 2013.
He already has two children - Katie and Kevin - with his ex-wife Gina, who he split from in 2002.
Kimmel believes he is out of practice when it comes to looking after babies.
"I have a 20-year-old son and a 22-year-old daughter, and I've really forgotten everything."
"It's funny because I was just with some friends who just had a baby, I was like, 'Oh yeah.' And there's new ways to do things. You hold them by the front of the neck now it seems," he quipped.